Setting up the Corporate Customer Portal
If you're running an event for a corporate (business to business) customer and would like to grant them a live view of the relevant bookings, this article will show you how.

Using the Corporate Customer Portal, customers are given a secure, limited view of only those bookings associated with the events you're running for them.

1. Enable the Corporate Customer Portal using "Settings > Organisation > Corporate Customers":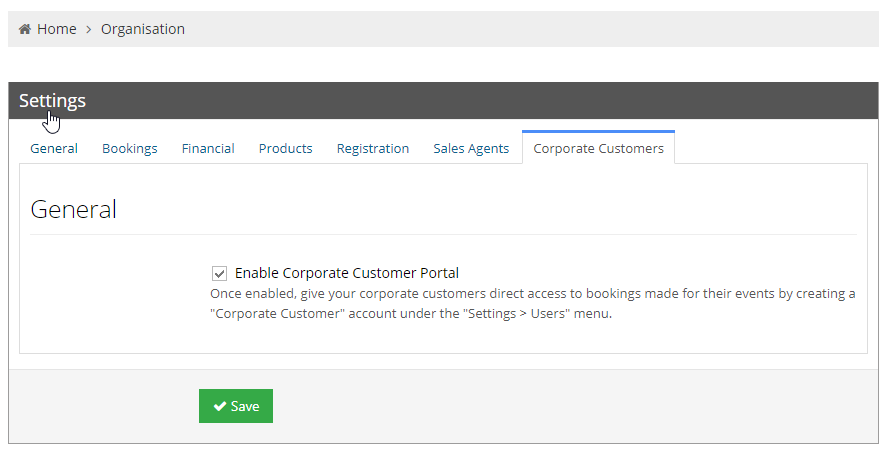 2. Make sure the Product representing the event is set to type "Event" and also associated with the relevant Customer Contact: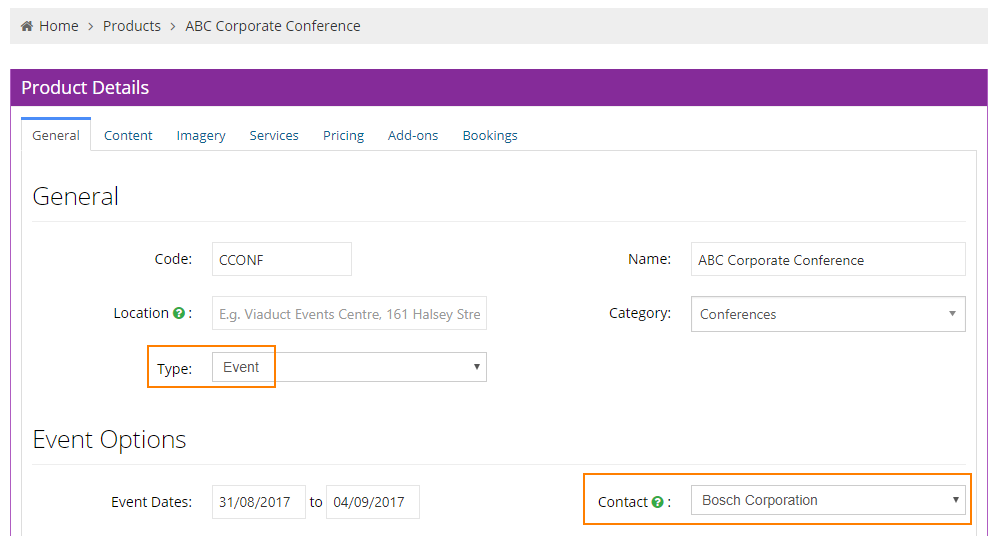 3. Create a Corporate Customer login under "Settings > Users"



4. Ensure you choose the Customer Contact record in the field highlighted below. We recommend using the customer's email address as the username: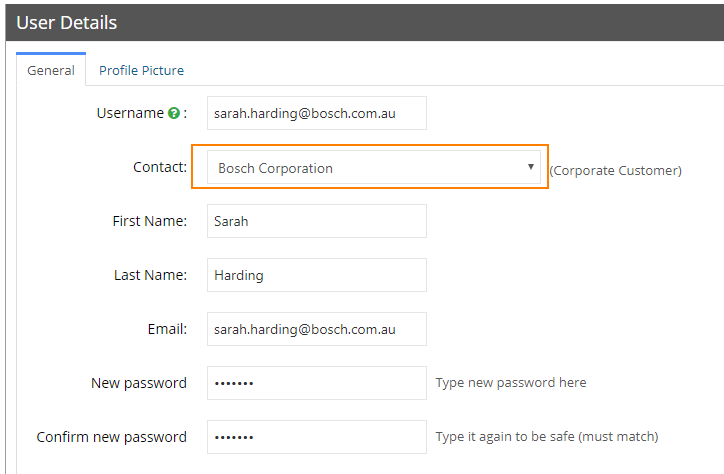 5. After you've saved the new user account, we suggest testing that you can log in (using your usual Intellibook URL) with the newly created login details and see the bookings for their event(s).